Mariner Point Park is a small waterfront park in Joppatowne, located just five miles from APG South (Edgewood).
The 37.7-acre park is located on a peninsula between Taylors and Foster Branch creeks. The park consists of undeveloped woodland and developed areas, and amenities include a volleyball court, a playground, two pavilions, grills, bathroom facilities and fishing piers.
Managed by the
Harford County Department of Parks and Recreation
, Mariner Point Park is a quiet place where people can relax with family and friends after work or on weekends, observe nature, or get lost in a good book. One of the highlights of the park is a 1.05-mile shaded walking path. Many Joppatowne locals walk the path daily. Plenty of benches line the path, allowing visitors to sit and admire birds, squirrels and other creatures native to the area.
In warmer months the park is a popular site for picnicking and boating, especially on weekends. Pavilions are available on a first-come, first-served basis on weekdays. Reservations are required on the weekend, for a fee. Near the entrance of the park is a boat launch that is open from dawn to dusk.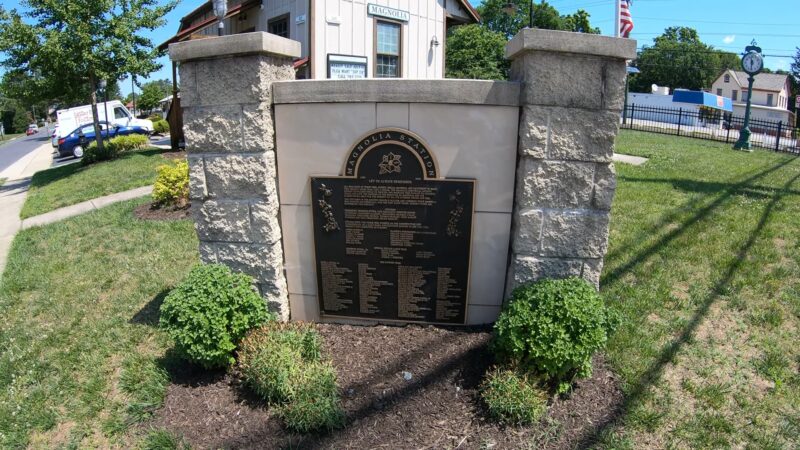 For history buffs, the park is close to the location of "Gilmor's Raid," also known as "The Magnolia Station Train Raid" during the Civil War.
On July 1, 1864, under the command of Maj. Harry W. Gilmor, 135 troops in the First and Second Maryland Cavalry regiments seized two trains traveling on the Philadelphia, Wilmington and Baltimore Railroad. During this raid, they captured supplies, set a train on fire, cut telegraph communication lines and partially destroyed the railroad trestle bridge overlooking the Gunpowder River. This raid was part of an overall campaign against Union railroads during the Civil War.
Mariner Point Park is located at 100 Kearney Drive in Joppatowne. For more information on Harford County Parks, visit  https://www.harfordcountymd.gov/.
Nestled in Joppatowne, Mariner Point Park offers visitors a tranquil oasis of recreation and history, while just a stone's throw away from some of the 8 most haunted places in Maryland, allowing thrill-seekers to experience the chills of the supernatural.