BOONSBORO, Md. – Discover the natural beauty of Crystal Grottoes Caverns, Maryland's only public cave, located in Washington County near Antietam National Battlefield.
During the 30 to 45-minute scenic tour through Crystal Grottoes Caverns, guides share the history and the geological features of the cave, while pointing out formations that resemble people, animals, and inanimate objects.
One highlight of the tour is the spacious "Blanket Room." At 30 feet tall and 20 feet wide, the "Blanket Room" is the largest room in the caverns, with numerous formations. Visitors also enjoy taking a glimpse at the "Lake Room" which features a small pool fed by water dripping from the ceiling.
During or after the tour, visitors are welcome to ask questions about the cave, said Crystal Grottoes Caverns owner Jerry Downs.
The most popular time to tour, he said, is in July and August. At 54 degrees Fahrenheit year-round, the cave provides a natural escape from the summer heat. About 20,000 people tour the cave each year.
"When it is hot outside, it is cool in the cave," he said.
Crystal Grottoes Caverns has been in the Downs family for three generations. According to Downs, very little about the cave has changed since it was discovered in 1920, when road workers were quarrying for limestone. It officially opened to the public in 1922.
Geology of Crystal Grottoes Caverns
According to Downs, the caverns were formed by groundwater that dissolved through limestone rock at a rate of 10 feet per year. Crystal Grottoes is classified as a "solutional cave," a type of cave formed by soluble rock, or rocks that easily dissolve.
Over time, groundwater can deposit calcium carbonate in limestone caves, which results in speleothem, commonly known as cave formations. These formations take thousands of years to develop, he said.
Common cave formations are stalagmites, stalactites, and columns. A stalagmite is a formation that rises from the cave floor. A stalactite is a formation that hangs from the cave ceiling. Columns are formed when stalagmites and stalactites merge together.
Safety Measures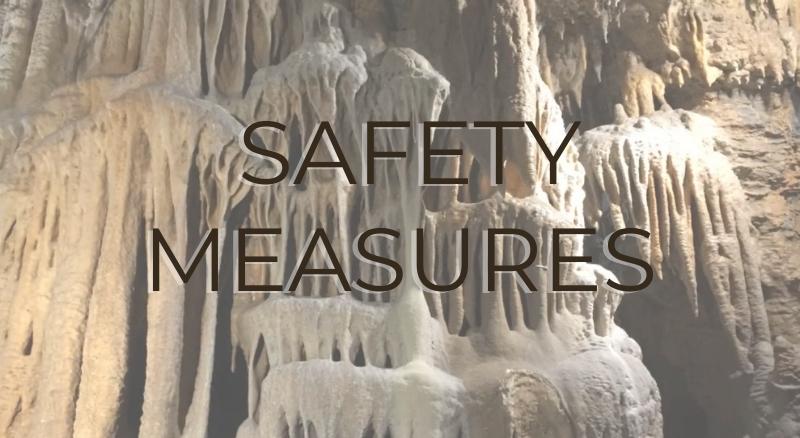 Exploring Crystal Grottoes Caverns is a thrilling experience, but safety is paramount. Visitors are advised to wear appropriate footwear to navigate the cave's terrain comfortably and safely. The paths can be uneven and potentially slippery, so sturdy shoes with good grip are recommended. Visitors are also urged to stay on the designated paths to protect both themselves and the delicate cave formations.
Touching the formations is discouraged as the oils from human skin can damage them and hinder their growth. The caverns are well-lit, but it's always a good idea to stay close to the guide and group for a safe and enjoyable tour.
Educational Opportunities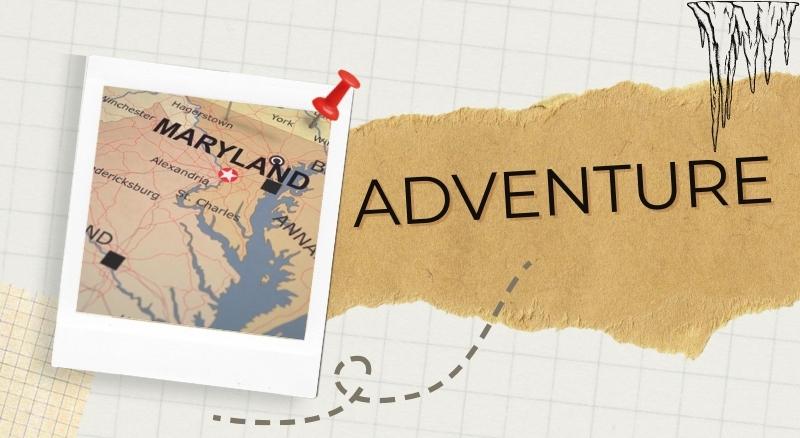 A visit to Crystal Grottoes Caverns is not just an adventure, but also an educational journey. The guided tour provides a wealth of information about the geological and historical aspects of the cave. Children and students can learn about the formation of stalagmites, stalactites, and columns, as well as the process of groundwater dissolving limestone rock. The caverns are a living classroom, offering a unique opportunity to learn about geology, history, and the environment in an immersive setting.
Local Attractions
Crystal Grottoes Caverns is nestled in a region rich with attractions, making it a perfect starting point for a day trip or weekend getaway. Nearby is the Antietam National Battlefield, a significant Civil War site that offers a glimpse into the area's history. For nature enthusiasts, the Appalachian Trail and the Potomac River provide opportunities for hiking, fishing, and wildlife viewing.
The charming town of Boonsboro offers a variety of dining and shopping options, and the city of Hagerstown, with its arts and entertainment district, is just a short drive away. Combining a visit to the caverns with these attractions can make for a memorable and diverse experience.
Crystal Grottoes Caverns is located at 19821 Shepherdstown Pike, Boonsboro, Maryland, about an hour and 45 minutes from APG North (Aberdeen). Hours of operation are 10 a.m. to 5 p.m. daily, from April 1 to Nov. 30; and 11 a.m. to 4 p.m. on weekends from Dec. 1 to March 31. Tickets are $20 for adults; $10 for children ages 11 and younger, cash only. Group discounts are available by reservation. For more information visit http://www.crystalgrottoescaverns.com/ or call 240-217-7623.